45 years...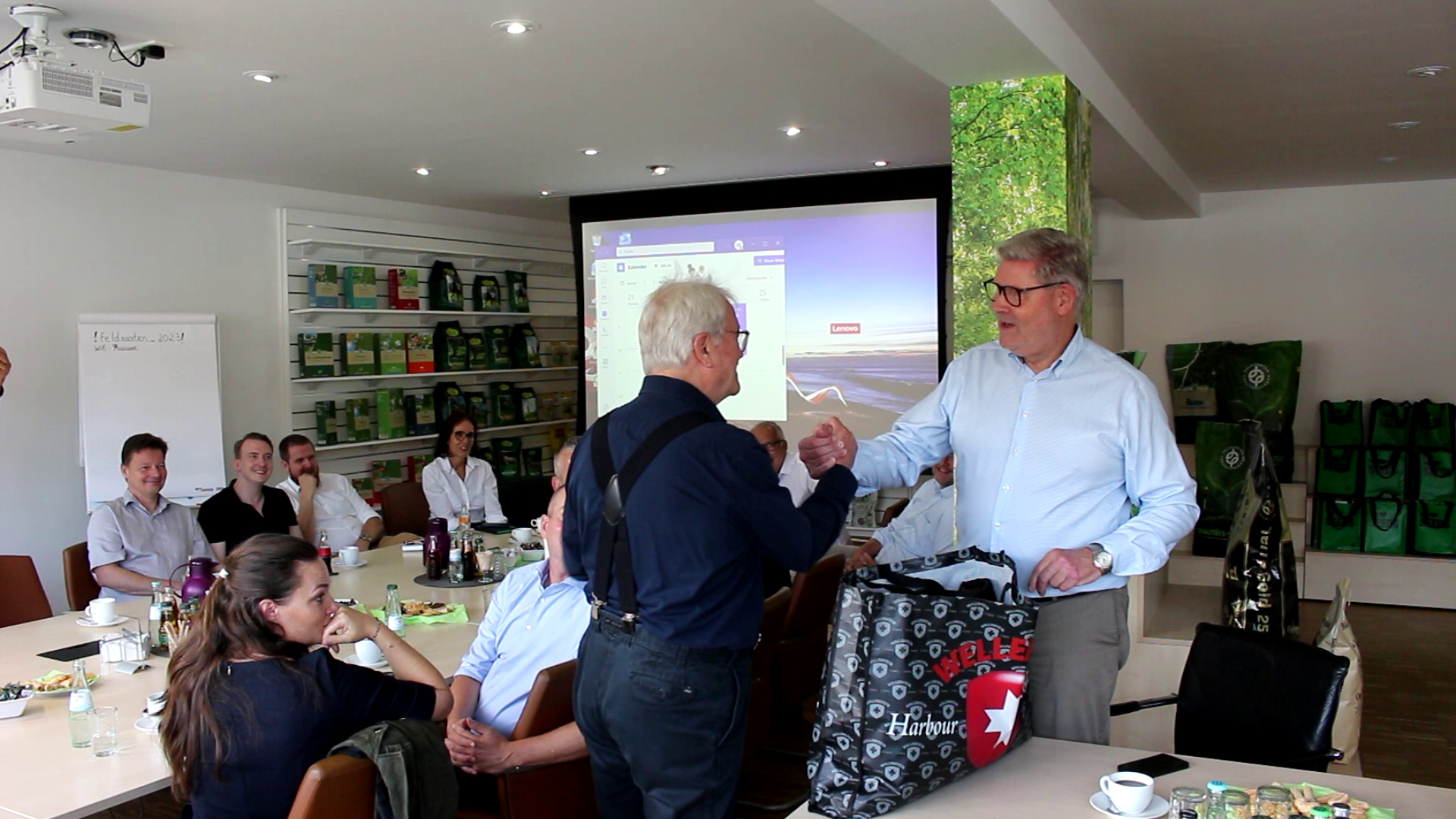 Wholesale Meeting and a farewell after 45 years
DLF held its European Wholesale Meeting in Krefeld this year. During these two days the team also made a detour to Freudenberger and visited us one morning. This was a reunion of all the old familiar faces (on both sides) and a getting to know of all the new ones.
To start things off, they met at the trial field. "Live" in nature is the best way to present current trials and variety comparisons. Then it was on to the company headquarters and a tour of the entire site. The meeting was organized by Hans-Joachim Buck, who is now retiring. We have met countless times around the globe. We are all the more pleased that we had the opportunity to say goodbye to him personally here in Krefeld. For 29 years he was our contact person at DLF. The almost three decades were characterized by open and direct communication. This could sometimes lead to tough negotiations, which of course did occur during all those years. "That's water under the bridge," we were often told when an offer was no longer valid. But the relationship never lost the honesty and fairness that were above all. So, in addition to the professional relationship, it has also become a friendly one that we have always appreciated.
And although there are not many employees at DLF and Freudenberger who can remember, we actually got to know Hans-Joachim Buck 45 years ago.
For this almost half century we say
THANK YOU & all the best!
And quote Manfred Freudenberger from his speech:
"A fair man of principles who speaks the truth!"